University of the Arts London
University of the Arts London offers a wealth of courses at further education, undergraduate, postgraduate and research levels. The disciplines covered include: fashion and textiles; fine art; interior, spatial and product design; media, graphics, communication and photography; and performance arts.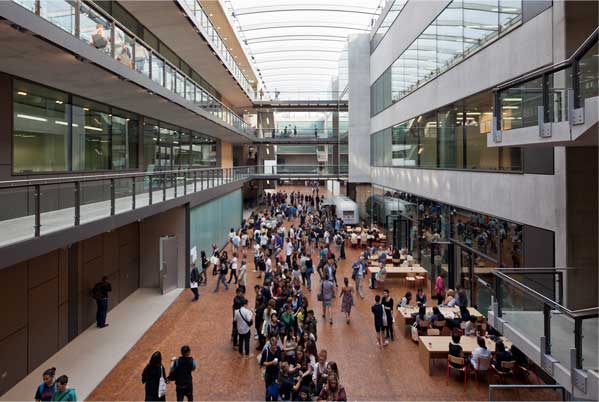 Deciding where to study is as important as deciding what to study. UAL's six prestigious Colleges provide their own culture, philosophy and focus, and members of their academic staff bring their own interests and expertise to the courses they teach.
For information on how to apply to all full-time courses at the six colleges below and take part in the selection process organised by LP three times a year in Brazil click here
Camberwell College of Arts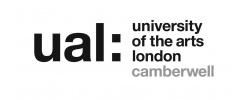 Camberwell College of Arts  provides an art college environment in which to develop your skills, experience and networks.
Courses The College's facilities, like the work of its students and staff, embrace both traditional craftsmanship and the latest digital technology. Camberwell's studio culture fosters honest, non‑judgemental dialogue between students and staff, offering the creative freedom to explore your ideas and passions alongside artists, designers and makers who are at the forefront of their disciplines.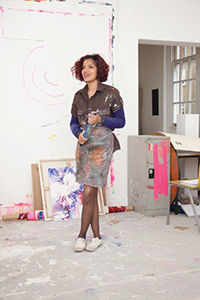 Over the past 100 years Camberwell has produced many of the UK's leading artists and designers. Its strong links with industry mean there are many opportunities to take up work placements at arts organisations and creative businesses in London. These include the Victoria and Albert Museum, the Royal National Theatre and Pentagram design agency. In addition, there is a special series of lectures, workshops and projects designed to help you develop your professional skills for the creative industries, both nationally and internationally.
There are also plenty of opportunities to engage with internal and external exhibitions via the Camberwell Space gallery, which regularly shows work by alumni and professional artists. The College also has close friendships with the South London Gallery and many other galleries and pop‑up spaces in London.
Camberwell's home is in south‑east London, at the heart of a vibrant and thriving community of artists, designers, galleries and studios. It's a community that inspires the College and is one that it is proud to be part of and work alongside.
Course information is correct at the time of going to press. The latest information, plus a Course finder, can be found on our website.
Central Saint Martins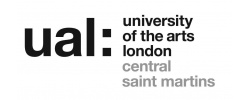 Central Saint Martins is one of the world's leading centres for arts and design education.

The College's reputation is based around the achievements of its graduates, and the creative energy of its staff and current students. Central Saint Martins brings a broad range of arts and design activities together in an extraordinary new building, which has won a host of awards, including Public Building of the Year 2012. The space allows the exchange of ideas and techniques across disciplines, acting as a huge workshop of thinking and making, underpinned by a strong research base and exceptional technical resources.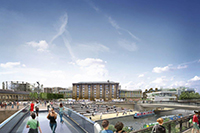 Central Saint Martins offers nine programme areas: Art; Ceramic, Industrial and Product Design; Culture and Enterprise; Centre for Performance; Fashion; Access to HE and Progression; Graphic Communication Design; Spatial Practices; Textiles and Jewellery. Each programme explores the boundaries of its discipline. Students and staff are continually curious and always restless in developing beyond the accepted norms of their subject. As a result, the work emerging from Central Saint Martins is at the forefront of its field. The College inspires students and staff to be alert to new approaches and ideas; the resulting journey can be challenging but it is never dull.
This forward‑looking vision places Central Saint Martins at the heart of London's dynamic creative scene. All courses have strong links with practice and industry through visiting lectures, live projects and tutors who are leading practitioners. In any one month numerous people, events and exhibitions pass through the College, enriching the core curriculum and making it a major force in the arts and design world. Students from all over the globe come to join in this exciting adventure. You could be the next. Be brave and do what you love.
Course information is correct at the time of going to press. The latest information, plus a Course finder, can be found on our website.
To see Central Saint Martins new building in Kings Cross click here
Chelsea College of Art and Design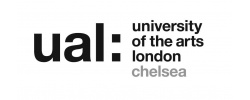 At Chelsea College of Art and Design you will find a strong emphasis placed on ideas and concepts.
The College provides you with a stimulating space and supportive atmosphere so that you can test ideas and break new creative ground. You will study in a Grade ll listed building in central London, alongside the River Thames and Tate Britain. With the rest of London on your doorstep, being a Chelsea student provides you with every opportunity to realise your potential as an artist, designer or practitioner. The College is proud to have a worldwide reputation for producing some of the leading artists of the day.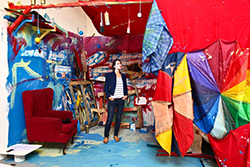 Courses at Chelsea adopt a student‑centred approach to learning and incorporate practical, critical and professional studies to guide you through your chosen discipline. All Chelsea's students are provided with a solid grounding in the theory that underpins their subjects. Throughout your course you will have access to excellent, world‑standard workshops that are overseen by specialist artists and designers. Two College galleries, CHELSEA space and Chelsea Futurespace, show cutting‑edge work, while the College's library and archives offer environments that support high levels of experimentation and multi‑visual research.
Chelsea is about talent and the diversity of ideas. At the heart of the College are the students, who are full of energy, support, humour and inventiveness. The College is a celebration of the art school tradition: a warm, supportive, expansive, artist‑centred community.
London College of Communication
London College of Communication is a pioneering world leader in design and media education.
With the communication sector evolving at a rapid speed, the College works at the cutting edge of new thinking and developments to prepare students for successful careers in the creative industries of the future.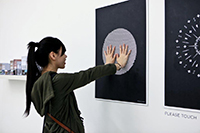 Innovation and the articulation of ideas are central to the LCC experience. The College's ethos is learning by doing and you will develop your skills in outstanding technical facilities. These include photographic and television studios, darkrooms, gallery spaces, sound design and interactive media and animation suites, broadcast and printing studios, and newsrooms.
All courses are industry‑focused and you will be taught by a community of academics, technical experts and leading specialist practitioners. LCC students are often commissioned to work on live projects for major companies, such as Nike, National Trust, British Film Institute and Nokia. Graduates go on to lead and inform the creative industries of their generation and include award‑winning film‑makers, journalists, broadcasters, designers and photographers.
London College of Communication houses the archives of film‑maker Stanley Kubrick, journalist Phillip Knightley and graphic designer Tom Eckersley, and offers an invaluable teaching, learning and research base. Located on a single site in central London, internationally renowned for its concentration of key media and design companies, the College is within easy reach of major arts venues such as Tate Modern, the Design Museum and the Southbank Centre.
LCC's course provision reflects the breadth of expertise you would expect to find within a leading creative agency. It includes journalism, advertising, PR and publishing; photography; film, television and sound; communications and media; graphic communication; spatial communication; design cultures; and interactive and visual communication.
London College of Fashion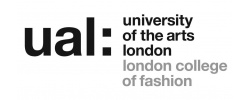 London College of Fashion has a dynamic and responsive approach to changes in design and business practice.
The College has positioned itself as a leading global provider of fashion education, research and consultancy and its work is centred on the development of ideas. Its staff and students use fashion alongside historical and cultural practice to challenge social, political and ethical agendas. This, combined with its forward‑thinking business and management portfolio and its relationship with the global fashion and lifestyle industries, underpins its mission to 'Fashion the Future'.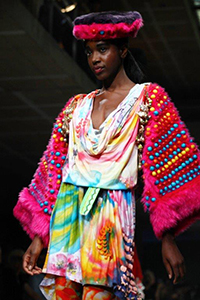 The College operates on six sites, which offer a total of 73 courses for more than 5,000 students. Whatever your interests, whether footwear design, styling, marketing, cosmetic science or womenswear, all courses combine creative development with strong vocational training. The emphasis is firmly on professionalism, aiming to create an inspiring and instructive learning environment where you can develop practical and theoretical skills while gaining an understanding of the cultural context in which fashion operates.
LCF Careers Office is dedicated to building and maintaining strong links with the fashion industry. These networks not only provide students with exciting work placement opportunities, they also enable professionals to talk to you first‑hand, run workshops, set live briefs and initiate projects that connect your learning to industry.
Wimbledon College of Art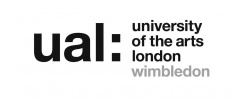 Wimbledon College of Art's fine art and theatre and screen courses have gained an international reputation
The artists and designers who graduate from Wimbledon have become known for their creativity, technical accomplishment and professionalism. It's an art college with a supportive community of students and academics who share a passion for creative expression through practical experimentation.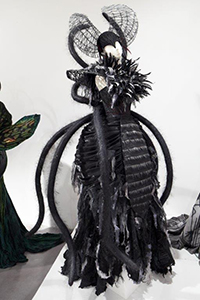 In Wimbledon's well‑equipped workshops and studios you will learn the professional skills and processes to enable you to have a sustainable career in the creative industries. The College is the largest UK centre to offer design and related studies for stage, screen, costume and special effects. If you are choosing fine art, you'll have the opportunity to follow subject‑specific pathways in painting, sculpture or print and time‑based media. Collaboration and dialogue across pathways and disciplines is also encouraged and celebrated.
As well as its spacious, bright studios, facilities at Wimbledon include a theatre, film studio, wood and metal workshops, print and digital media suite, and a foundry. The College also hosts the archives of internationally renowned theatre designers Jocelyn Herbert and Richard Negri.
Wimbledon is in a great London location: an enviable balance of fast urban connections and rural landscapes. It's where you'll have the space and time to develop your creative practice and take your work in the direction that is right for you.
Language Centre
The Language Centre offers English and English Plus courses to students from all over the world. It also supports the international full-time students at the University. The centre is located in the University headquarters building in central London.
As a student at the Language Centre you can experience university life, even if you are here for just a few weeks. You can choose courses in General English or Academic English, English for Exam Preparation or our unique English Plus programmes. English Plus courses combine General English classes at the Language Centre with practical art, fashion, design or communication courses at the Colleges.
Study Abroad
The Study Abroad program at UAL offers students the opportunity to study for between one and three terms with a term being from 11 to 14 weeks depending on the choice of program.  
The programs take place across all the six colleges that make up UAL and have a strong emphasis on creativity helping you to further your skills and develop your portfolio possiby with a view to progressing onto a full time program at the university.
This was the case with Rodrigo Branco who took a term of Fashion Business Study Abroad at London College of Fashion which helped him to develop his interest in applying for the MA Fashion Media Production course at the college.  Rodrigo was able to identify the best study programme for him by taking part in the Selection Process for UAL in São Paulo, Brazil where he had the opportunity to discuss his interest in the program with a visiting Academic Coordinator from UAL.
To view Rodrigo Branco's testimonial please click here