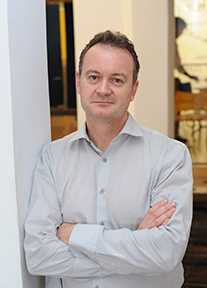 "We fully appreciate that a student's choice of study programme is the key to their success and this is where our expertise and personalised approach ensure you make the right decision."
For more than 15 years, Language Partners has been offering a personalised service to Brazilian students looking for the opportunity to study in the UK with its undeniably great reputation for high quality education.
We set out to listen carefully to our students in order to find out what they were really looking to gain from their experience and developed a range of programs which catered for their needs. This student centered approach has formed the core of our Language Partners mission ever since together with our promise to offer a high level of service to both our students and the UK institutions that we represent in Brazil.
Six thousand miles is a long way to go to study, it's a big decision involving not least a significant investment on behalf of our students and their families so we know how important it is for anyone planning to study in the UK to have complete trust in the high level of support we offer.
Through our representation of some of the UK's most prestigious institutions, we are able to offer students excellent opportnities for both their academic and professional development.
These opportunities include short professional study programs, university preparation courses, undergraduate, postgraduate and Phd programs. English language acquisition underpins all of these and as our name would imply, we offer expertise in assisting you with your preparation to attain the required Engish level for your course both in your country and the UK.
With our emphasis on helping students find the most suitable course, we have over the past decade formed a highly successful partnership with University of the Arts London. The university employs a unique approach very much in keeping with that of our own by offering students a face to face in-country interview with a visiting international academic coordinator from the university. The arranging of this invaluable opportunity for our students has become an integral part of what we do in Brazil and has helped us to continue successfully along our initial path of ensuring that students choose the course best suited to their needs.
On a personal level, it is very satisfying to work on a daily basis helping students to become aware of the study opportunities available to them while at the same time providing them with the support they need to make the most of these opportunities.
I would like to wish all our students continued success in both their studies and professional paths.
Jeremy Madeley - Director of Language Partners