Claudio Yacob (Argentina) is the latest in a long line of players to come under the company's tutelage.
Claudio meets Claudia! After his fine debut our new midfielder is learning English with his 'Language Partners' tutor.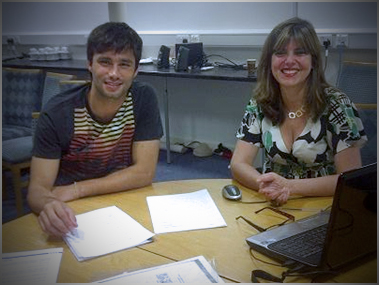 Overseas players such as Zoltan Gera(Hungary), Gonzalo Jara (Chile), Diomansy Kamara (Senegal), Tomasz Kuszczak (Poland), Felipe Teixeira (Portugal) are among some of the players the company has taught in the last ten years.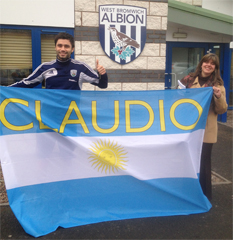 Comment on Face Book following Claudio Yacob's first interview in English at West Brom.
- Rob Myatt Understanding and answering questions in the present perfect, as well as using phrasal verbs, is astounding progress in such a short amount of time.